#TSQL2sDay: Resolutions for 2011!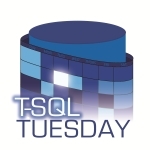 So a new year and a new batch of T-SQL Tuesdays this time it is hosted by none other than MVP Jen McCown (blog|twitter), with today's topic being specifically about the resolutions that we have for 2011…..so without further ado let's begin..
This year, for me, is going to be pretty much like Sherman's March to the Sea….yes that's right …scorched earth…..leave no DBA behind. I have resolved myself to the fact that maybe working 250 hours + a month isn't the best thing for me and as such this year is going to be about ME! So here are the things that are on my agenda…
Events
Yes, I know that most of you that know me will say "But AJ you already do a massive amount of speaking events throughout the year"….Yes, this is true but I am going to redouble my efforts….try to self-fund more SQL Saturdays and Code Camps …and even put in for the PASS Summit this year. This is just my reaffirmation to the community that this coming year will be filled with more fun and knowledge….maybe even more Winnie the Pooh & Eeyore skits!
Microsoft Certified Master (MCM)
That's right. I have decided to plunk down some of my own money to take the MCM exams. Prior to the change up I thought is was just toooooo expensive and toooooo much time to take off work for….but now that I can just take the one exam and the hands on …and it is under $15,000.00 , I am going to go ahead and do it. Do I think I will pass ….yeah I am pretty confident I will pass…will I study….normally I don't for exams but since this one is a little more than the standard Prometric exam …I think I will.
Silverwing Technologies, Inc.
What is this you say? Why this is my new company that I created in order to be able to put out some of my software ideas without some jack-wagon out there trying to sue my pants off. I have been thinking about rewriting some of my software apps that I have done for some time now…but have only recently decided to make it one of my priorities for the year. The main idea is to take some of the apps that I have written for myself that would be of some value to some DBA somewhere and put a little more polish on them and then let people download them basically for FREE…maybe come up with some small fee if the server hosting fees get out of line…Currently, I have stuff for database documentation, search, PBM, etc…..so it should be a fun time.
BLOG MORE!
Sorry to my usual readers of the blog but the hours I have been putting in lately have kind of negated time to put electronic pen to electronic paper but I am going to make the extra effort starting in February to be more consistent. I have a full slate of topics for both SQL Server as well as application development…there'll be so much information flow this year, I will be surprised is your brain doesn't turn to goo and run out all over your keyboard..Ewwwww…..or how about you just have a really bad headache? So be on the lookout for many more alerts coming from Twitter in the month of February!
Well, that should be enough for now….there are other things for sure ..like book writing and getting out to actually play some golf this year…but you don't want to hear about those things….